(Русский) 2020 – Week 11 – This is the End …
of the season.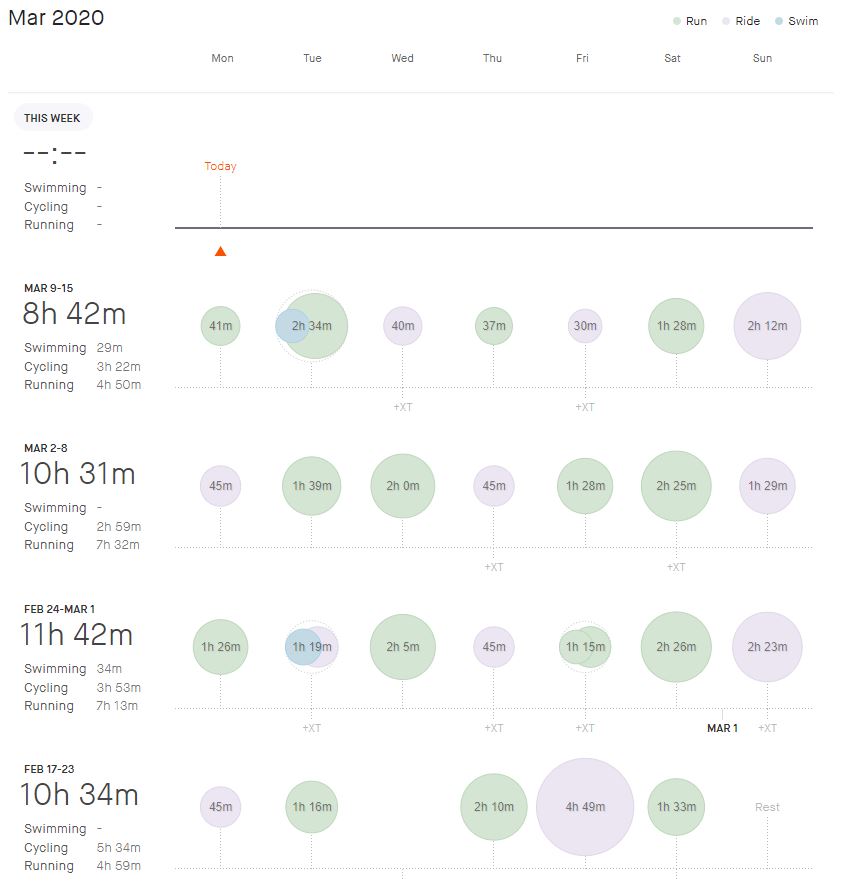 Закончилась одиннадцатая неделя года, а с ней и весенний сезон.

Этот сезон получился совсем без соревнований. Лиссабон, Прага, Падерборн, Лондон – все перенеслось на осень.
Я только начал выходить на форму и даже runalyze начал верить что я смогу пробежать марафон из трех 🙂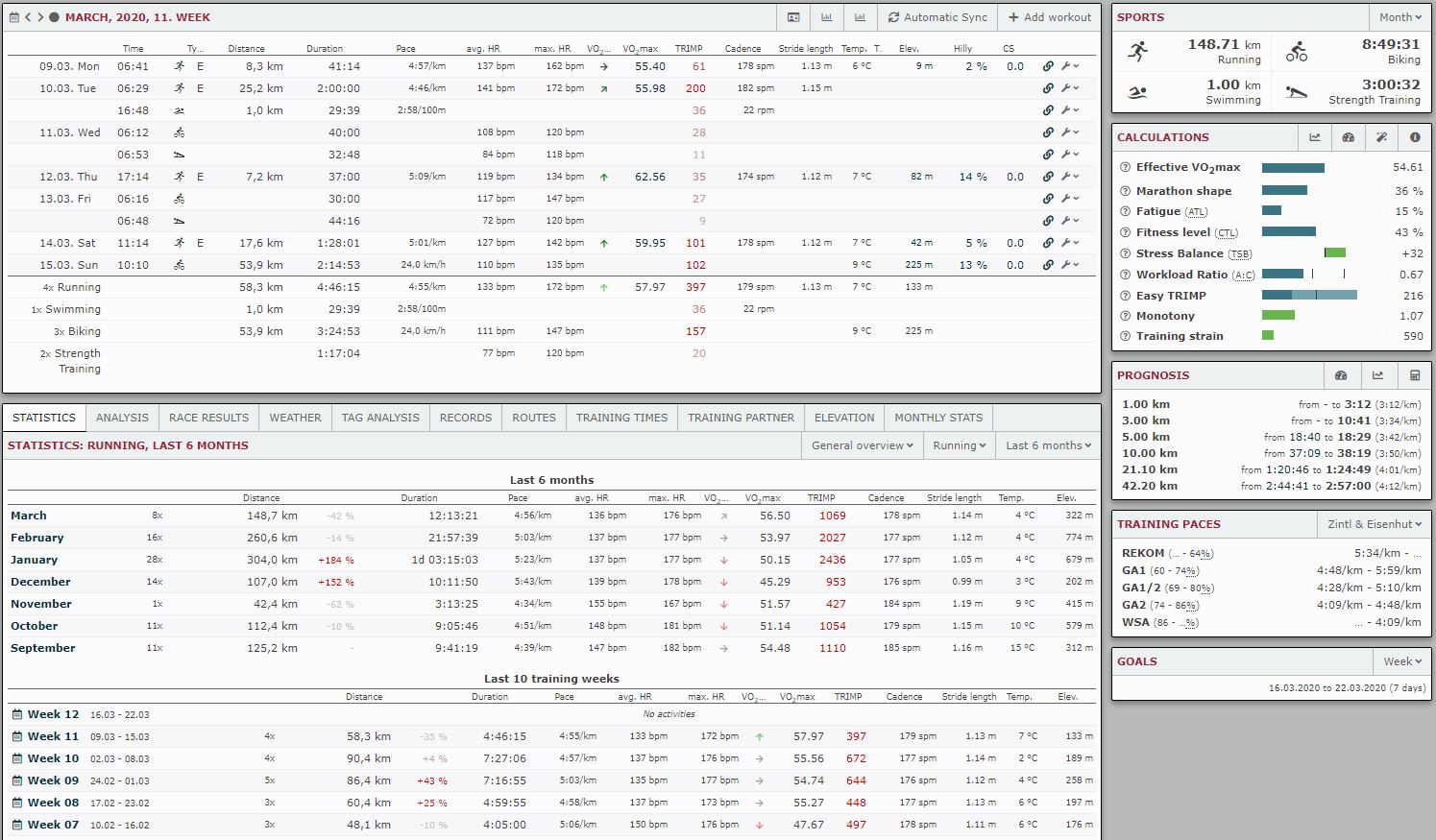 Конечно заканчивать сезон без соревнований это не очень приятно, но я ни о чем не жалею. Все таки тренироваться я люблю больше чем соревноваться.
Поэтому – межсезонье. Это самый логичный шаг, так как интенсивно тренироваться сейчас – это стрелять себе в ногу. Иммунитет страдает, риски заболеть растут.
Бассейн закрыт, фитнес студия открыта, но я туда не пойду.
Неделя отдыха, без бега, возможно с велосипедом А как будет дальше – посмотрим 🙂
А как у вас? Работаете из дому? Тренируетесь?
Жалеете что не удалось реализовать форму?