(Русский) 2020 – Week 21 – Kona indoor :)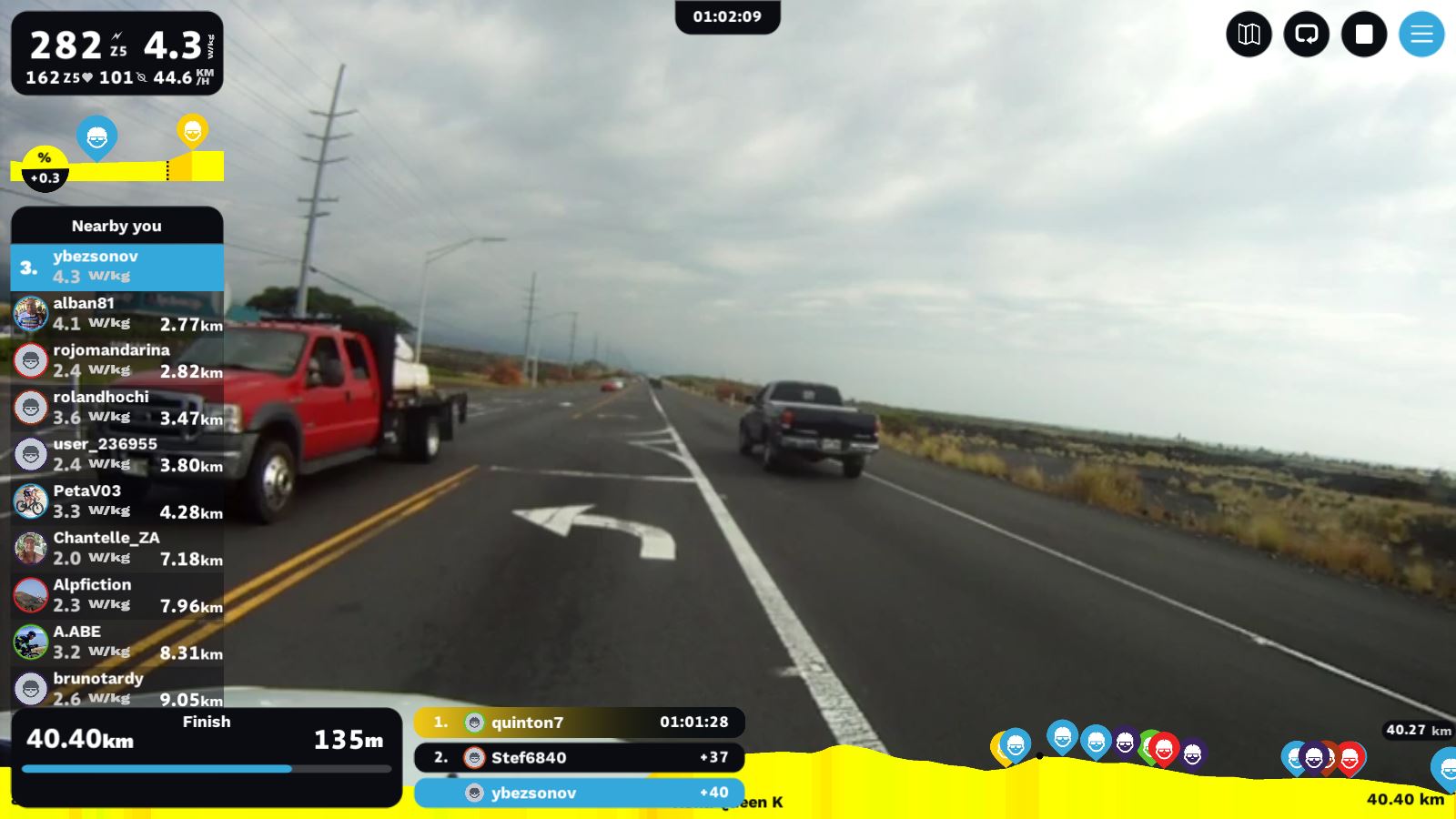 Эту неделю я откатал 300 км только indoor, на трейнере. Попробовал немного бега и еще кое-что …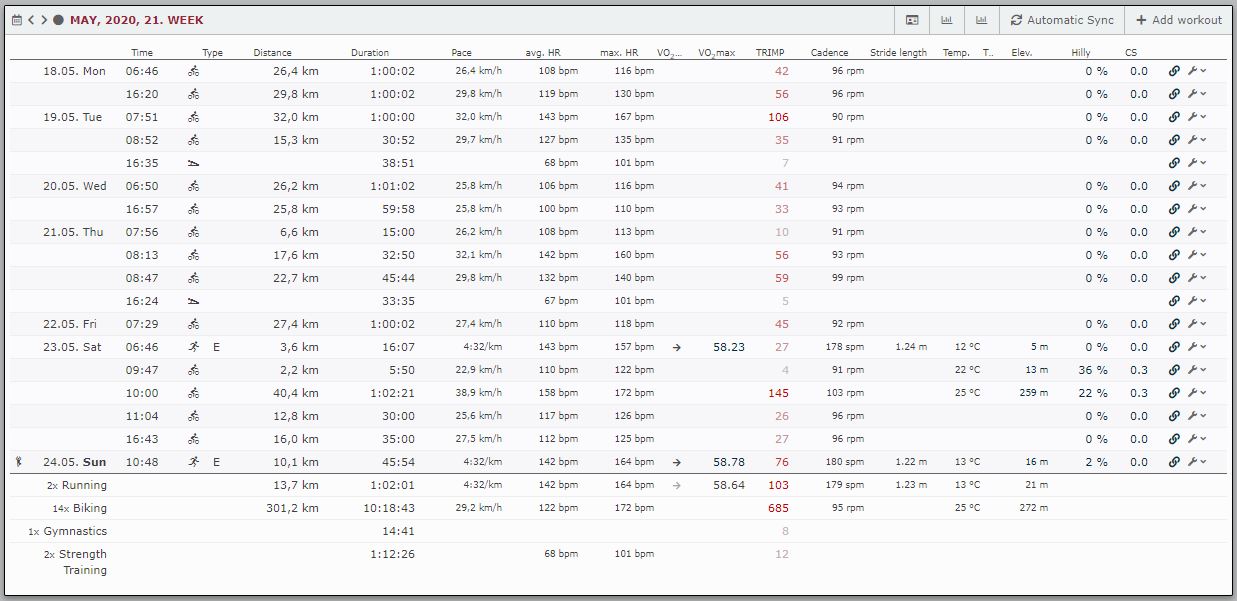 На неделе фактически было три интенсивных тренировки.
1. Интервалы на уровне FTP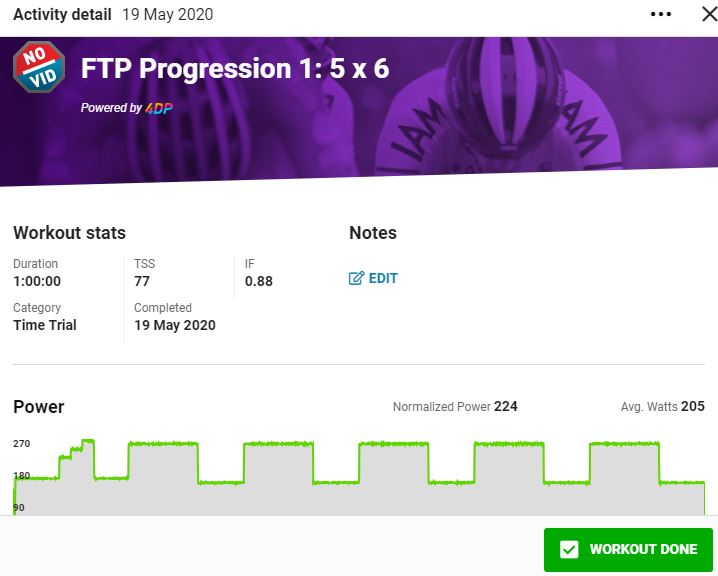 2. Интервалы 40\20 немного выше FTP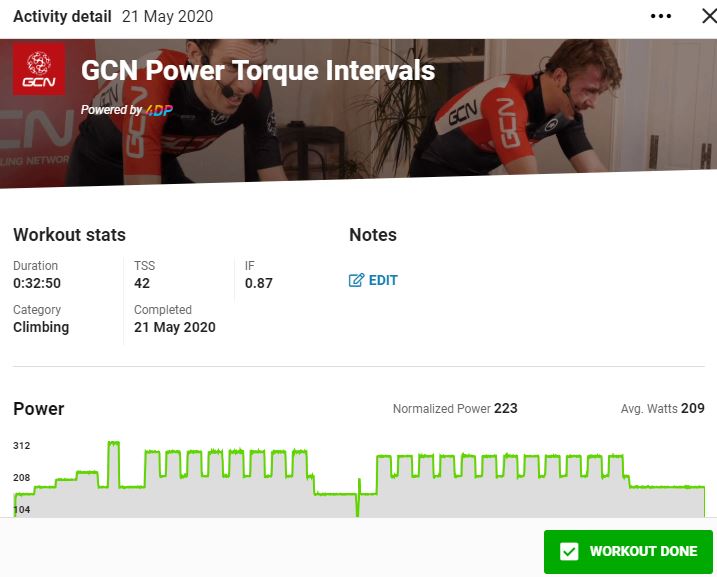 3. И в конце недели – соревнование. По факту – настоящий FTP тест. Интенсивность высокая, но не all out. Где-то на уровне между забегом 10 км и полумарафоном.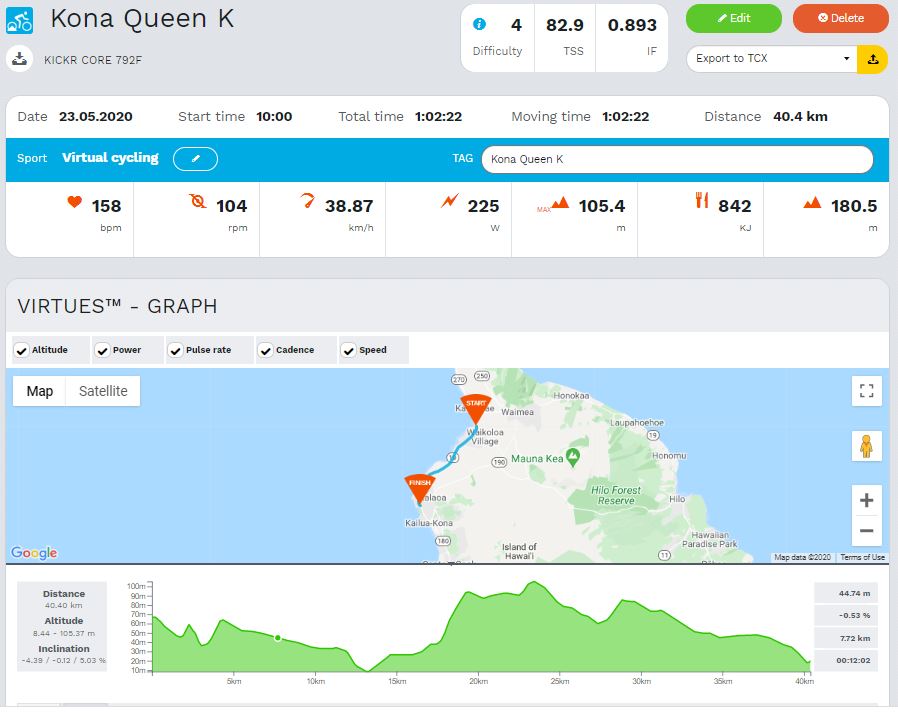 Я сам удивился как мне удалось удерживать эту интенсивность. Но видимо основа этого – мотивация в борьбе за место.
В процессе гонки я вышел на третье место и дальше работал в попытках догнать второго и не дать себя догнать четвертому 🙂
Второе получилось 🙂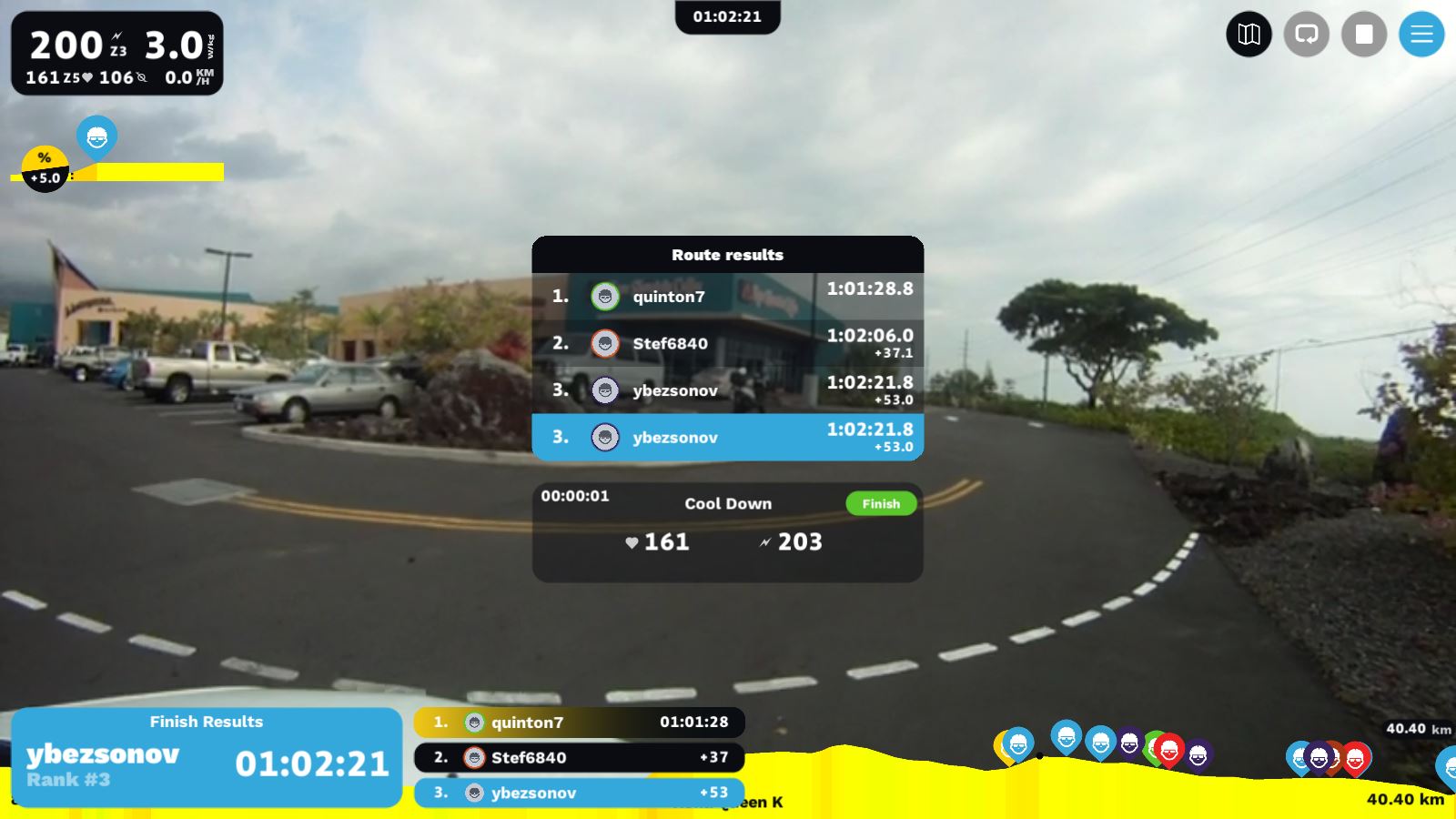 Не понял только что там такого хорошего на Коне – одни вулканические равнины 🙂
А вы хотите на Кону? В реальности или виртуально тоже пойдет?
Но сама гонка проходила в рамках IRONMAN VR8 Challenger Division
CHALLENGER DIVISION: Run 3 km, bike 40 km, and run 10 km in three sessions OUTDOORS or on the ROUVY augmented cycling reality platform between 6pm GMT on Friday, May 22 and 11:59pm GMT on Sunday, May 24 to collect your digital finisher badge and earn points towards rewards.
По итогу: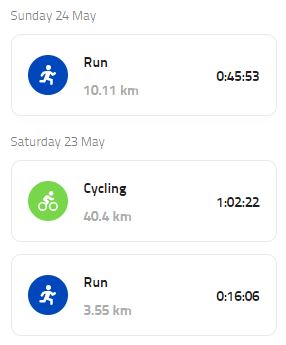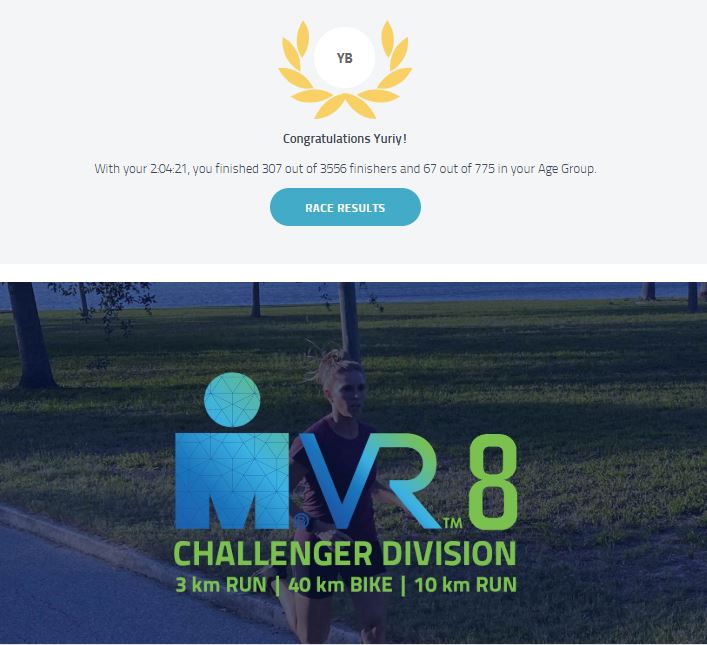 Результатом я очень доволен, бегать не разучился и катать быстрее – научился 🙂 Хотя конечно в реальности все гораздо сложнее чем в виртуальности. Но к реальным соревнованиям надо еще добраться.
Как вы относитесь к разгулу виртуальный соревнований? Готовы ли за них платить?