(Русский) Road to London 2018: 20+: End of the Road or New Beginning?
Прошла неделя с того момента как я НЕ пробежал марафон в Лондоне, но увидел и пережил его с другой, не менее прекрасной, стороны.
Не буду скрывать, не так я хотел завершить мою Дорогу в Лондон. Но это только в идеальном мире все планы осуществляются 🙂 В реальности иногда приходится делать шаг или два назад, что бы снова пойти вперед.
И такой шаг мне пришлось сделать …
После двух недель без бега я постепенно начал бегать. И видимо решение не бежать, а отдохнуть и много ходить было правильным. Организм перегрузился и боль начала отсупать.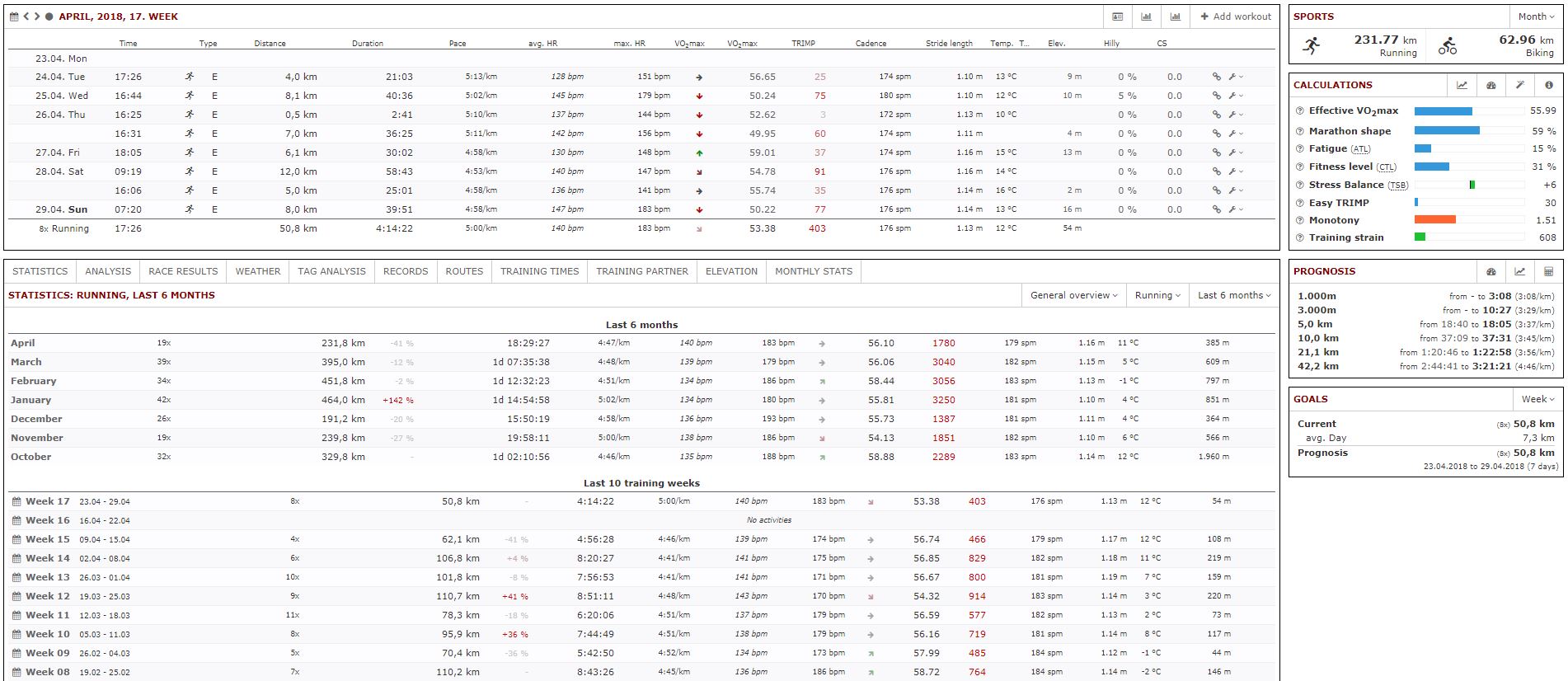 Посмотреть картинку в отдельном окне
Бег.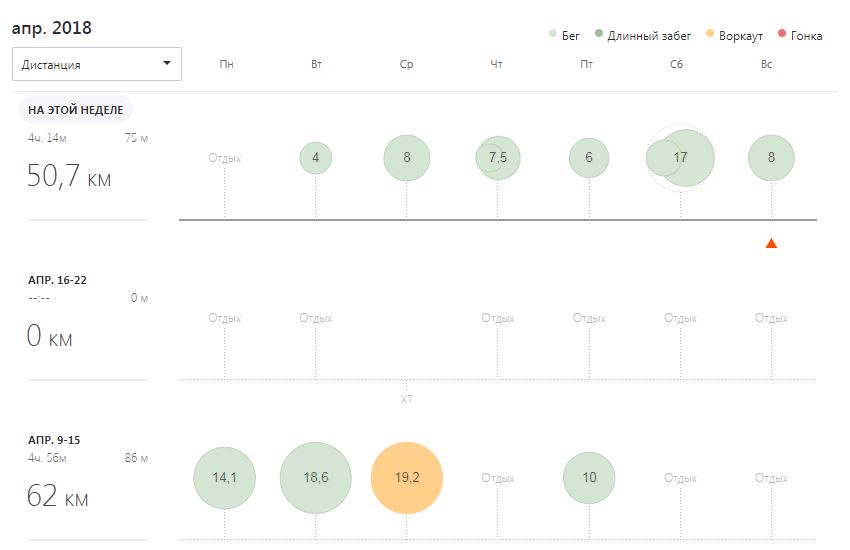 Но пока я не усердствую и бегаю на стадионе или у дома, что бы остановиться в любой момент.
51 км.
Все дни – это легкий бег
За весь апрель – 308 км.
Жалею ли я что не рискнул и не побежал Лондон? Нет! В тех условиях что были в Лондоне я бы не смог показать хороший результат, а просто бы использовал слот за зря. А так у меня еще остается возможность реванша в следующем году. Если захочу и все сложиться, конечно 🙂
Какие планы дальше – пока не знаю 🙂 Хочу сделать паузу в сильно структурированных тренировках и побегать местные короткие забеги, 5/10 км. Не на личники, а скорее как тренировки и проверку ноги.
А где-то в средине лета можно будет и начать подготовку к осеннему марафону. Есть чувство что я еще не всего достиг на этой дистанции 🙂
А как у вас? Пауза, забеги или уже начали подготовку к осени?
Или еще есть планы на весенний марафон?